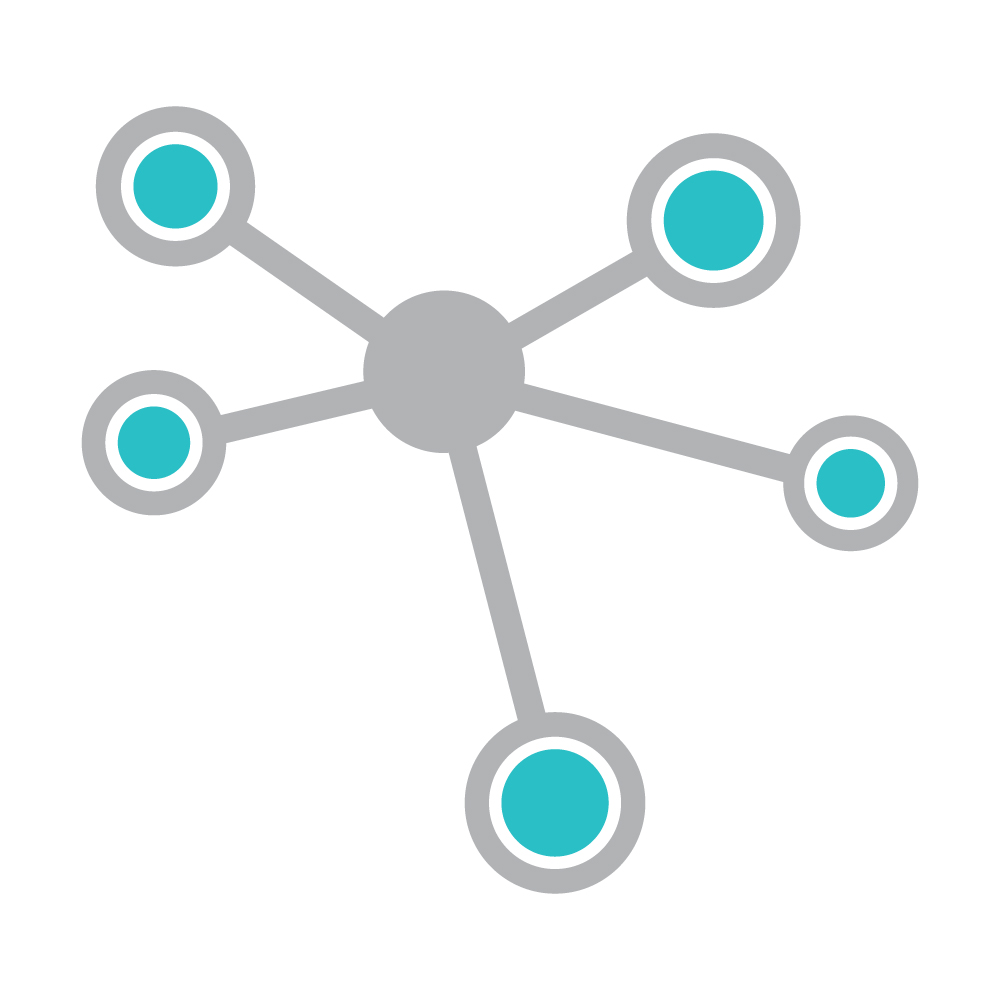 Join Science Storytellers at AAAS Family Science Days, February 16-17, Washington, DC
What happens if you ask a child, "Hey, do you want to talk to a scientist?"
That question drove Jennifer Cutraro to develop Science Storytellers, a public engagement program that aims to sit children down to interview scientists, just like professional journalists do—and then to share their science stories. She wondered: Would the chance to interview a scientist make kids' eyes light up? Or would they mumble, "Um, no thanks," and drift away?
To find out, she invited The Open Notebook, a non-profit whose mission is to help science journalists improve their skills, to partner with her at the Family Science Days event in Boston two years ago, held as part of the American Association for the Advancement of Science annual meeting. The Burroughs Wellcome Fund offered generous seed funding.
Science Storytellers stocked its booth not with gadgets or swag, but with human beings: scientists who'd volunteered their time for an hour or two, and science writers who'd likewise offered to lend a hand, helping ease kids into conversations with scientists and offering gentle interview coaching when needed.
Jenny need not have worried about whether kids would want to talk to scientists. The Science Storytellers booth was flooded. Over two days, some 400 kids sat down and had conversations with scientists—conversations that lasted 15, 30, sometimes 45 minutes. As simple as the idea for the booth seemed, it powerfully demonstrated kids' appetite for understanding science and scientists in a more personal, individual way—and scientists' appetite for opening channels of communication with the young people upon whom the future of science will depend.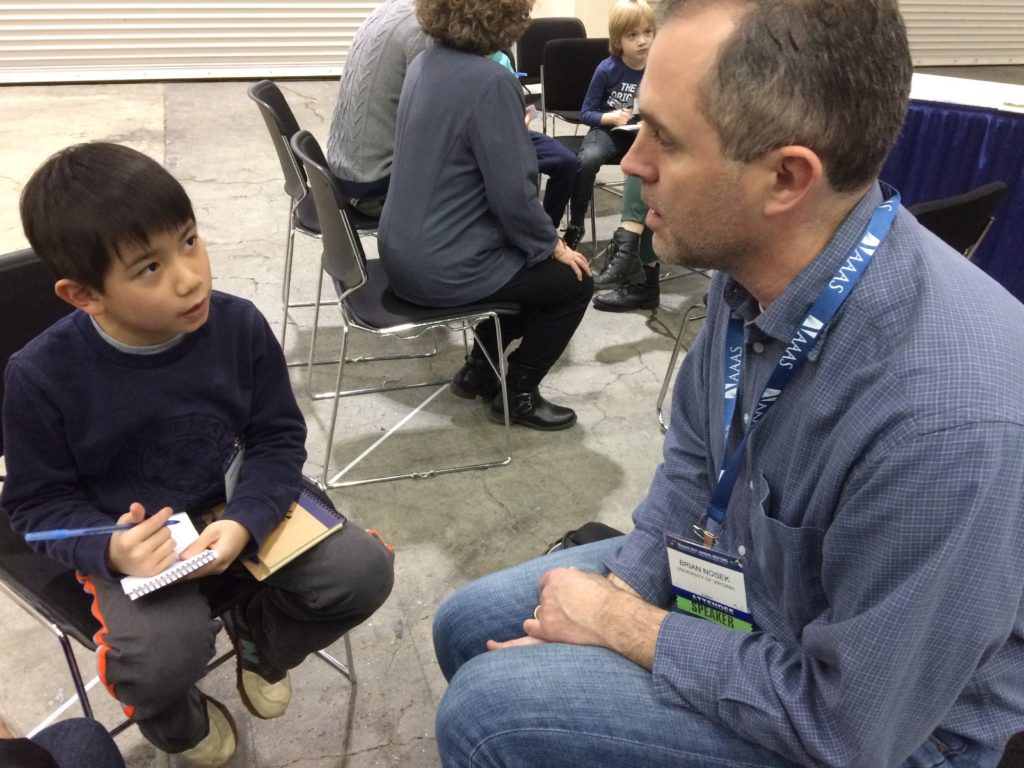 This year marks Science Storyteller's third at AAAS's Family Science Days. Find us there on Saturday and Sunday, February 16 and 17, from 11 a.m. until 4 p.m. at the Marriott Wardman Park in Washington, DC.
Want to volunteer at the Science Storytellers booth? Interested scientists and science writers should email Jennifer Cutraro at jenny@sciencestorytellers.org.